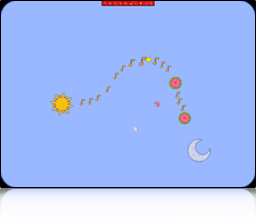 Project Xeno
Project Xeno was a third-year school project developed by a team of six people and I was assigned the role of project leader. I designed and worked on the foundation of the engine and then the game code, initially I presented the game design and concept art (see my Art section.)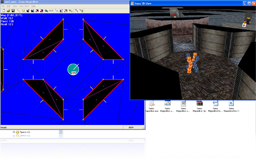 DuelBots
This was my second somewhat large-scale project, with a set of content tools, network multiplayer, cross-platform engine and proper server-client structure. The predecessor, WarTanks, was left unfinished (although playable) in favor of DuelBots.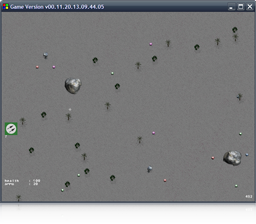 The engine is platform independent and both client and server software ran on Windows, Linux, Sun Solaris and MacOS X. The gameplay consists of two players duelling on an arena while various power-ups randomly spawns on the map during the match.
The game also spouts a feature-rich in-game Quake-like console with limited scripting support to facilitate development and testing.
Space Roger II
As with Quake and Quake II there's really no connection between Space Roger and Space Roger II apart from jumping and running.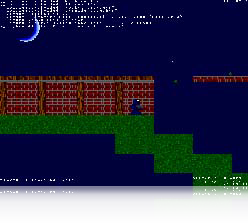 The goal is to kill everything during the levels and then proceed to the exit. The player starts out with a machine gun but can pick up different weapons on the level such as a machine gun, plasma rifle, grenade launcher and rocket launcher.
Space Roger
My first complete game, used my own sprite engine with mode 13h and VESA graphics mode support.
Gameplay consisted of jumping on blocks from start to finish as quickly as possible to complete a level. Some blocks were "Death Blocks" which killed you and you had to restart the level.